Click on the photos for the link!
Mork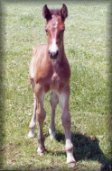 Mork is 3/4 Canadian and 1/4 Percheron, 4.5 months old. He is bay in colour with a great temperament. Price is $800 Canadian. Located in Ottawa, Ontario Canada. email: mike.chapieski@sympatico.ca
Melody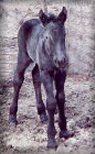 2002 black no white markings. Will be 15.2-16H when grown. Microchip, DNA and Registration included. Handled daily. Price is $4000 American. Located in New Hampshire, USA.email: larocquefarm@yahoo.com
Mirebel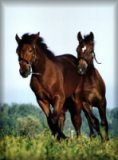 Bay filly, one year old in Apr/2003. 2nd in conformation at the futurity. Price is $3800 Canadian. Located in Quebec Canada. Email: pierretb@infoteck.qc.ca for more info or click on photo to go to homepage.
Bellechasse Harrison Nathan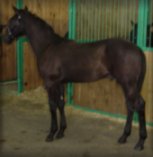 2003 Canadien colt born Apr 5th. Purebred number 9962.Will finish over 16 HH and will make a good hunter/jumper. Has the affectionate, friendly temperament to make a good stallion. Photo at 4 1/2 months. Price is $3000 Canadian. Located in Quebec, Canada. Email: ecuriebellechasse@hotmail.com
2007 Filly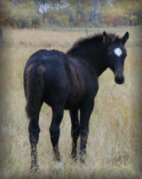 Beautiful Canadian/Percheron Filly! Her mother is of the 'old style' lower set Percheron and her father is a registered Canadian stallion. This wonderful little filly is sure to please, she was born in June/07 and is of very well mannered parents. Price is $850 US. Located in Lundar, Manitoba Canada. Transportation can be arranged. Please contact us for more information or photos.
e-mail - pleasantoakfarm@hotmail.com